Welcome To Jayraj Group of Companies – Jayesh Dave, Vadodara
Jayraj contruction group proves its commitment of assuring premium projects with top quality , Interior and Exterior Designing with the concept of premium ammnities in the best location of the city. Our dedicated and attentive workforce has earned us many referrals not just in Mumbai but " NISARG, AISHWARYA, INDRAPRASTHA" residential schemes have elevated high flying flags of JAYRAJ GROUP in housing revolution in Banyan city ,Vadodara.

Every project staff who is involved in building your home or business property has a minimum of 15 years of experience in the construction industry.

Construction works can be disruptive, messy and potentially dangerous for all involved.
Why Choose Us


We Build Landmarks..
We are proud to have projects to be a landmark like Indraprastha, Aishwarya, Nisarg, Bluechip and may more...to come. its our achivement to be known.



Committing Words..
We commit ourselves to complete all projects within the timeframe set with our clients. We use the best of technology and tools to ensure that all jobs are done quickly but also giving attention to details and ensuring everything is done correctly.


Honest and Dependable
We have a proven record of accomplishment and is a reputable company in Vadodra. We ensure that all projects are done with utmost professionalism using quality materials and experienced professionals.We are very stringent in usage of quality Building materials only.Hence word compromise have no stand in Jayraj Construction for supplier and contractors.
Who We Are?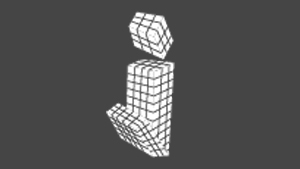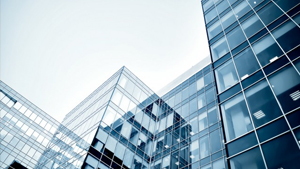 Jayraj Group of Builder offers one stop integrated delivery of real estate and construction related services to our clients .Jayraj Builders is a registered company that specialises in building residential and commercial spaces whether its Villas ,Luxurious apartments or Businees hubs.
Jayraj contruction group incepted in 1994 with a commitment of assuring premium projects in Mumbai metro. For initiating any project The Groups hardcore ethics remains unturned for committing top quality construction , best Interior and Exterior Designing with the concept of ammenities in prime location of the city.
I would like to thank you for making my dream house come true. We had very good working relationship during this period of construction.You were prompt in action even after we had occupied the premise. Would strongly recommend to our friends!
- Pallavi Niyant Desai 'Nisarg"
We are impressed with the finishing work and workmanship and would be happy to recommend your company to my friends who want to have pent house or Luxurious apartment like "Aishwarya"
- Neena Singh
I am destined to have my business in Blue chip commercial complex as its is a landmark building easily assessible by anyone.
-Bhavesh Patel
Being a vendor i am highly impressed by intime payment receipt and at the same time insisted for intime supply of material. Good to have business with Jayaraj
- Bhagwati Buiding traders Vadodra
Our promise as a contractor is to build community value into every project while delivering professional expertise, exceptional customers service and quality construction.