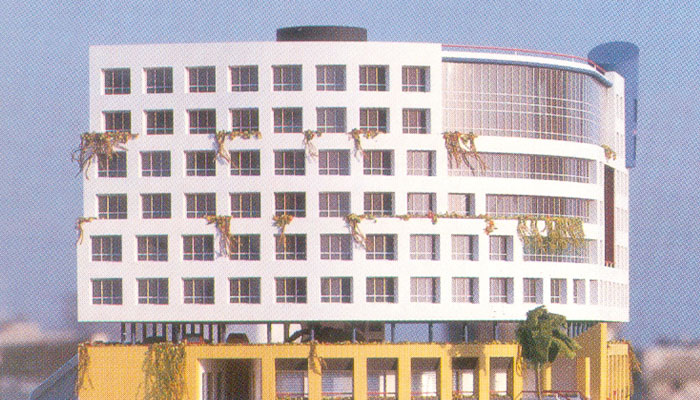 Concord
The Concorde as you know is the shortest travelling distance between any two parts on this earth. A marvel of technology. A means of travel that compliments the life style of high- flyers.
The business tower. A compliment to the entrepreneur attitude. The shortest distance to business success in Baroda. At Alkapuri.
This architectural marvel in steel and glass is brought to you by Jayraj Builders, whose creations have time and again defied the regularity of Baroda's architecture. And it is no surprise then, that Concorde is a largest step in the same direction.