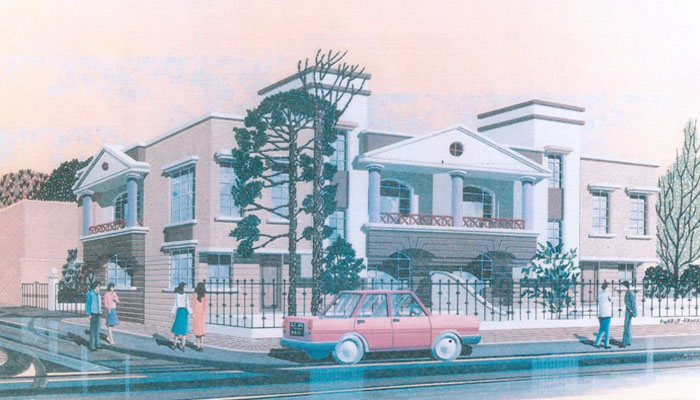 Indraprasath
The Project:
140 Flats/shops, 2 buildings, 9 storey's and gothic pillers , 5 Independent, well lit greens.
The location:
Race Course circle, Near Ellora park vegetable market, baroda.
Alkapuri , race course road, peaceful surroundings neighbours of repute, and the finest in city living. That's indraprasth, bungalows and towers. Our first project standing in the Baroda skies announcing the arrival of Jayraj builders.