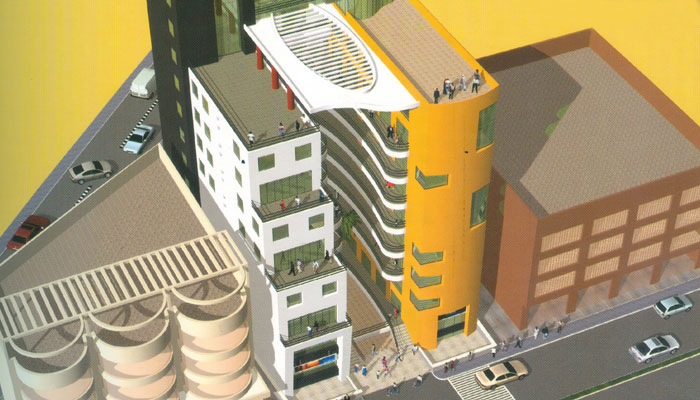 Profit Centre
After making a significant contribution to the real estate industry in Mumbai, Jayraj Group shifted its base to its homeland Vadodara in the year 1992, Jayraj chose vadodara as its base since the city's princely antecedents matched quite well with the ideology of Jayraj. What's more, the citizen of Vadoara had started aspiring to live a lifestyle akin to the one enjoyed by the royals of the imperial era.
Jayraj brought with itself a whole new era of modern, stylish and and internationally competitative range architecture. With inborn talent and unique acumen, Jayraj set the pace and example of what contemporary architecture and regal lifestyle really menas.
Within no time Jayraj emerged as a builder of not just homes but lifesytles. Lifestyles that had both classes and the masses spellbound. Jayraj built havens that were no less then heavens. For commoners and connoisseurs, for home seekers and businessmen, Jayraj soon became the insignia of pleasure, pride and perfection.
Through the years Jayraj constructed some unprecedented residential and commercial landmarks like indraprasth, Blue Chip, Nisrag, The Concorde , Aishwarya , Samrajya, Ashwamegh. Jayraj created one project after another…and announced the next one.
Profit Centre is the latest jewel in the crown of Jayraj. The glory and the glitz of this unmatched commercial premise which is specifically built for the ones who are desirous for higher profit.
Wall to wall granite flooring for wall to wall glamour.
Granite/marble flooring in passage to reflect the world class ambience.
All electrical points of concealed copper wiring to ensure safety that is absolute. Provision of 15A power point in every office/shop for greater convenience.
Black Anodized Aluminium sliding windows ( fully glazed) for durability that is beautiful to behold.
External walls cement painted to create a lasting impression.
Granite and Marble cladding at the entrance for an imposing welcome.
A fire hydrant on each floor to prevent accidents from flaring up.
Colourful designer tiles in Bath and W.C to transform the functional into elegant.
White washed internal walls for a bright and pristine environment.
Grand entrance foyer on ground floor.
Common toilets for shops & showrooms on ground floor. Few offices with personal toilets.
Lighting effect on and around the building.